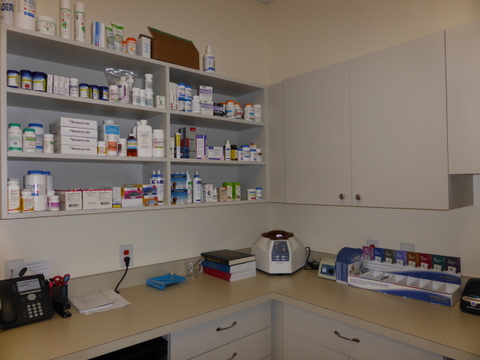 Upper Ottawa Animal Hospital is proud to provide a wide inventory of veterinary products and pharmaceuticals to meet the needs of our patients.
We stock only the highest quality veterinary approved products, and our team can provide guidance on the use and administration of all medications.
When veterinary products are not available for your pet's particular needs, our veterinarian can provide a prescription at a human pharmacy of your choice.